Concrete is the ideal material for garage and carport floors due to its durability, strength, and low maintenance requirements. Concrete garage and carport floors are capable of withstanding heavy loads and frequent use, making them ideal for protecting vehicles and providing a stable and secure surface for parking. In this article, we will discuss the benefits of using concrete for garage and carport floors.
Strength and Durability One of the most significant benefits of using concrete for garage and carport floors is its strength and durability. Concrete is capable of supporting heavy loads without cracking or buckling, making it ideal for supporting vehicles. Additionally, concrete is a long-lasting material that can withstand the effects of weather, water, and exposure to chemicals.
Low Maintenance Concrete garage and carport floors require little maintenance compared to other materials. Concrete is resistant to water, chemicals, and oils, which makes it easier to clean and maintain. Additionally, concrete floors do not require regular resealing, unlike other materials such as wood, which can save time and money in the long run.
Aesthetically Pleasing Concrete is a versatile material that can be customized to fit a variety of design styles. A concrete garage or carport floor can be stamped, stained, or colored to create a unique and aesthetically pleasing surface that complements the surrounding landscape. Additionally, concrete can be designed to blend seamlessly with the surrounding hardscape and landscape.
Resistant to Fire and Water Concrete is a non-combustible material that is resistant to fire, which makes it ideal for garages and carports. Additionally, concrete is resistant to water, which can help prevent damage to the floor caused by water leakage or flooding.
TyAnn Honeycutt
2023-08-18
This company went above and beyond, I won't ever use anyone else! Very professional, on time, high work ethic, they were here before 6am! Which was an hour from Hot Springs. Y'all did great, thank you! P.S. We did the footer and rebar our selves lol
Michael Phillips and his crew are excellent in there field. They were always professional , on time, cleaned up after work was completed and attentive to any questions asked. I'm the Chief Mechanical Inspector for the State of Arkansas and I have been around construction for 36 years, I can promise you I no outstanding work when I see it and A & P provides that for their customers
Mike was responsive and easy to work with, even though we had to make some changes he worked with us to get it done the right way and in a timely manner!
I needed a slab for my above ground pool. My contractor flaked out on me last minute. Michael(Mike)was able to take the job on short notice. Mike is very knowledgeable and professional. I will definitely hire him again for future work.
They have done several jobs for me! They answer their phones and are great comumunicators! Do NOT hesitate to use A&P.
Stephen L Saunders
2022-11-11
I am a property manager on an extensive property on Lake Hamilton. I was so happy after using A&P to pour a slab for a metal building that I knew they were the right team to demolish, redesign and replace an enormous asphalt driveway with concrete. The project was so big it took over a month to demo the asphalt , haul away, and pour the new concrete. The communication was beyond exceptional and they did a wonderful job pouring and finishing the driveway. In all my years, I have never had better communication every step of the way. I will truly miss seeing Mike, David, Richard, and others as I did almost daily for a month. They treated me like family and I trust them greatly! We have annual sea wall repairs next and I look forward to meeting with the guys soon and starting our next project. HIGHLY RECOMMEND! .
David Williams
2022-11-11
Price was fair. Mike kept open communication throughout. Price did not change even with a 2hour delay in getting the concrete. Job looks great and the clean up was very good. Outstanding company. Highly recommend. David Williams
We hired A&P concrete to clean and seal our exposed aggregate pool decking. Mike was very informative and upfront about our options and the results we could expect when he performed the estimate. The job was done in a timely and professional manner and looks 100% better. They were able to remove all the black stain on the concrete and with the sealant the rocks sparkle in the sun! Pricing was extremely competitive for a job well done. Highly recommend Mike and his crew at A&P!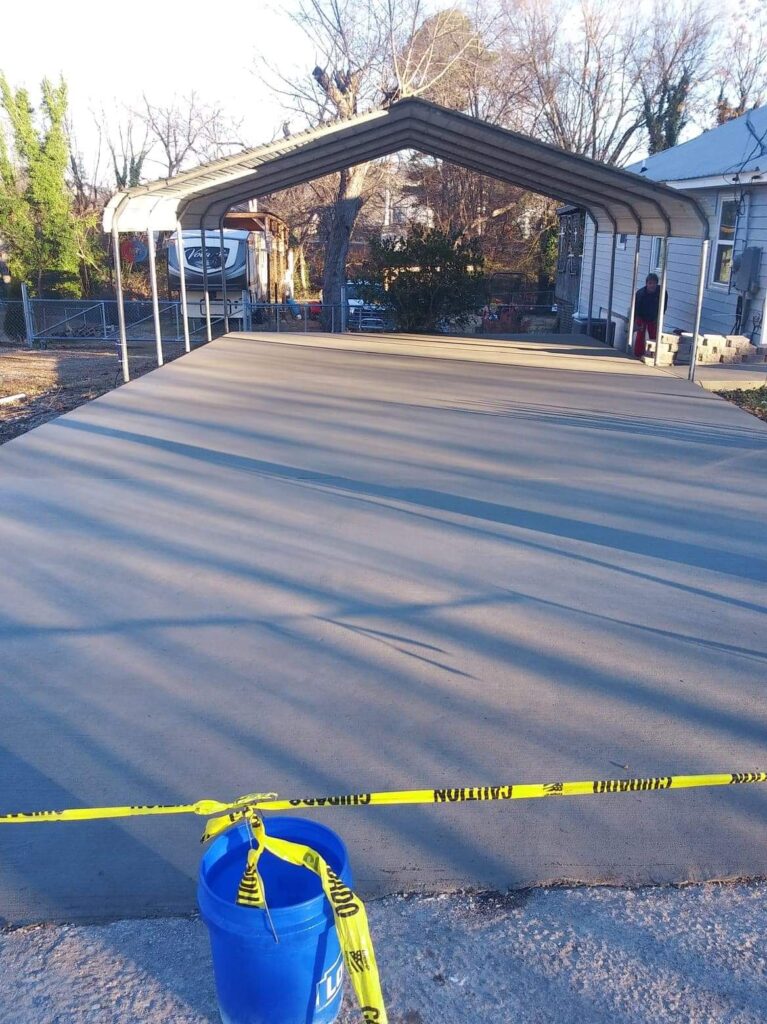 Environmentally Friendly Concrete is an environmentally friendly material that can help to reduce the urban heat island effect. Concrete reflects more light than other materials, which helps to reduce the amount of heat absorbed by the garage or carport. This can help to reduce energy consumption and lower cooling costs in nearby buildings.
Increased Property Value Using concrete for garage and carport floors can increase the property's value. Concrete floors are a desirable feature for potential buyers because they are durable, long-lasting, and low-maintenance. Additionally, concrete floors are a significant investment in the property and can help to increase the property's overall value.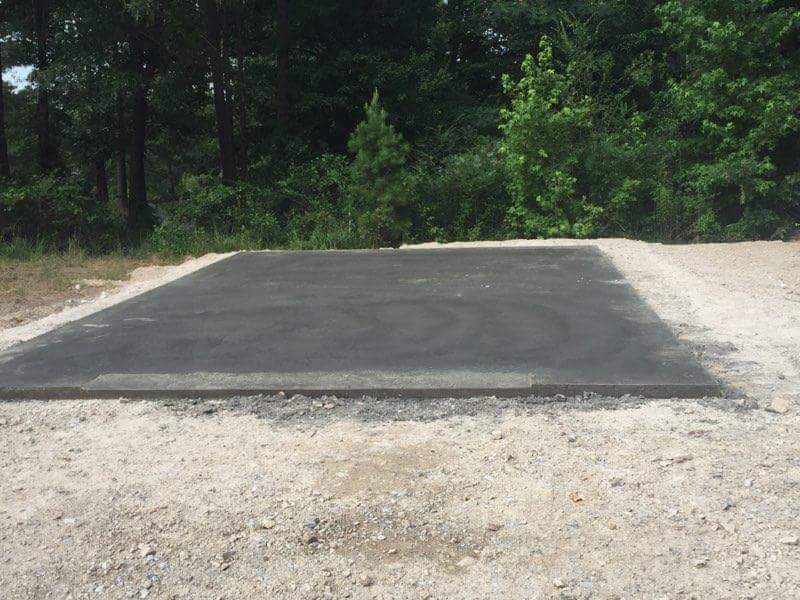 A: The thickness of a concrete garage slab can vary depending on its intended use. However, a standard residential garage slab is typically around 4 to 6 inches thick. If the garage is intended for heavier vehicles or equipment, a thicker slab might be required.
A: While concrete can typically handle light foot traffic after 24-48 hours, it's recommended to wait at least a week before driving on it. However, concrete continues to cure and gain strength for several weeks after being poured, so the longer you can wait, the better.
A: Preparing the ground for a concrete garage slab involves several steps, including clearing the site of vegetation or debris, leveling the ground, and compacting the soil if its loose. Rebar is installed for reinforcement.
When hiring concrete garage contractors in Hot Springs, Arkansas, it's crucial to consider their reputation, experience, and portfolio of past work. Well-established contractors will provide detailed quotes, ensure timely completion of the project, and stand behind the quality of their work.